Many know string figures from their childhood. They exist in many cultures. One person stretches a looped cord between their fingers, the next person takes over and crosses the cord in such a way that a pattern is created, which in turn is taken over and changed by another person, and so on. In this interplay between two or more people, more and more complex patterns emerge, through creative doing, pausing, handing over and continuing to knot. Interweaving threads was the leitmotif of the By Design or by Disaster Conference 2023, focusing on the joint actions of many, which are necessary for the urgently needed profound transformation.
We are working on book and online multimedia proceedings, to be published towards the end of this year. While here I share highlights and reflections from my point of view ><
10 years of By Design or by Disaster
The annal conference of the MA Eco-Social Design conference took place 30 March to 1 April 2023 in South Tyrol, Italy, at the Free University of Bozen–Bolzano and the BASIS Vinschgau-Venosta, Schlanders-Silandro. 10 years after the first By Design or By Disaster Conference we continue confronting the escalating multiple crisis, and seek to illuminate and leverage the many ways in which people with backgrounds in design and arts can contribute to overcome it. The challenges are overwhelming. With the conference series, we try to cultivate the lightness, the mutuality and the cooperations needed to deal creatively with this heaviness. We continue to experiment with formats to facilitate learning and working together, and to extend and consolidate networks and common projects on multiple levels. With this in mind, in 2023 we partnered with KAUZ – laboratory for climate justice, work and future as an international partner, and again with the Citizen Cooperative Obervinschgau on a local level. A group of graduates facilitated two sessions for developing Transformers United, which could become a union for mutual support, interest representation and collective action for graduates, teachers–researchers and practitioners of transformation-engaged design and arts. For the first time, we added an academic track based on this call, where papers and visual essays have been presented and discussed.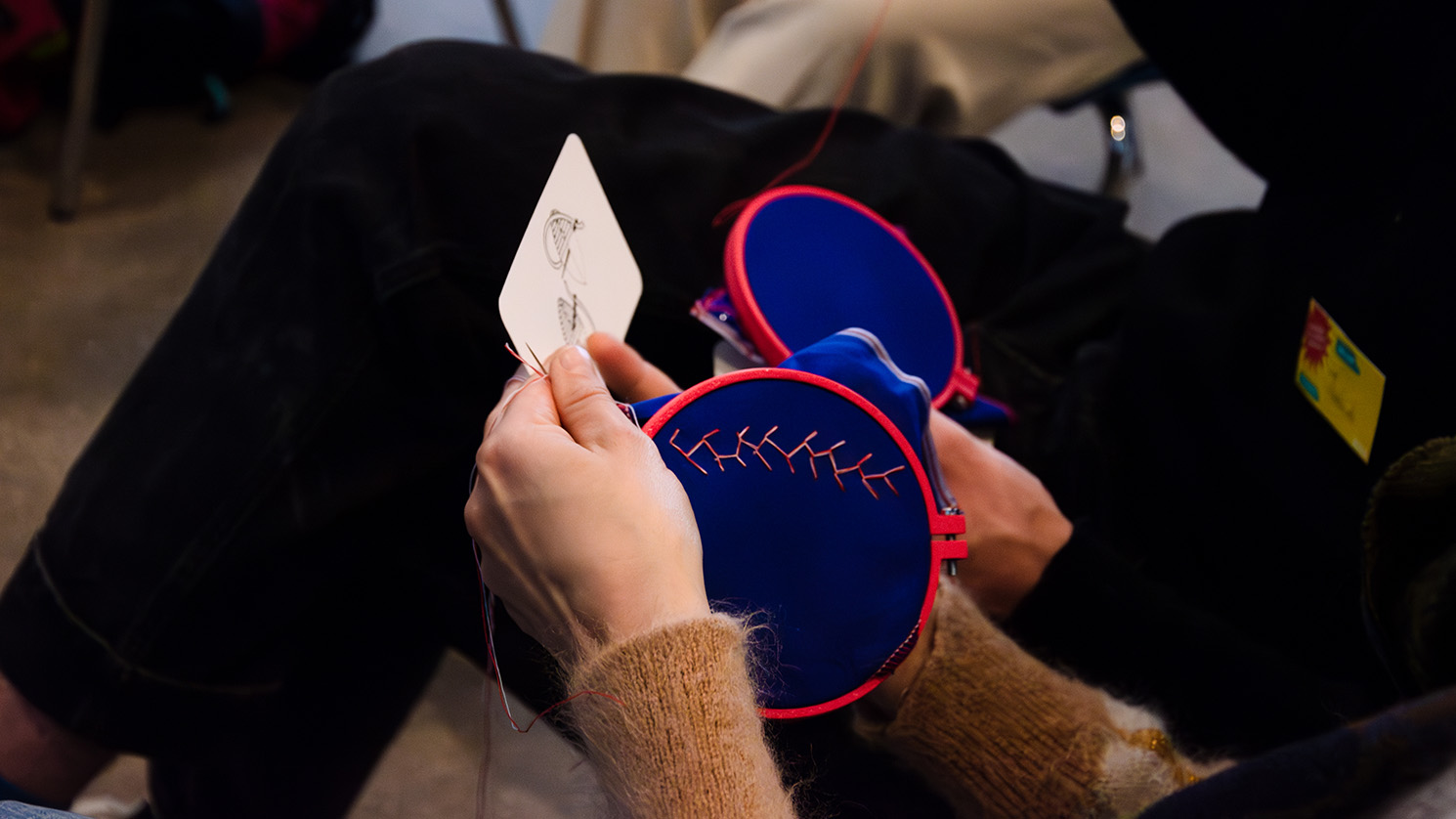 6 connected keynotes …
… with contrast AND with alliances for collective action …
The conference puts more on the plate than one person can digest. Thus, here I can only share general reflections and point to a few activities I participated in. For me, the two keynote sessions of Thursday and of Friday morning were extremely strong and touching, also in their complementarity and contrast. After the introduction by Sofia Scoppo and me, David Plaseller talked about Ecological Transition for a Resilient Economy: Wild West, Challenge or Opportunity?. He works at the Innovation Lab LDV20 of the Südtiroler Sparkasse, a locally important bank, who saved our conference at the last moment by contributing the 30% sponsored budget, which the university obliges us to acquire. I was worried about his contribution as a "banker" and how it would be perceived. I was positively surprised about how a critical and constructive discussion was fuelled by the contrast between this necessarily "green capitalist" keynote with the other ones, which all shared the idea that a more radical transformation is required. When asked about his utopia David Plaseller answered "That the climate justice movement is as well financed as the corporate world". This is not exactly my utopia, but a statement to be taken seriously in follow-up conversations, also with Climate Action South Tyrol. In his keynote, David Hofmann, co-founder of the broad alliance for climate justice Climate Action South Tyrol (CAST), demonstrated how the concerted actions of diverse member organisations changed the public debate. This was possible, because each group contributed an action of their strength: Scientists for Future and the climate scientist Georg Kaser provided an alarming argumentation with the authority of sciences, XR public generated visibility through direct action, FFF organised a press conference, and the whole idea to raise awareness about the climate crisis among the town hall officials was originated by the Initiative für mehr Demokratie, who – given the topic – had reached out to Climate Action for ideational and organizational support. This synergetic cooperation has been facilitated by David Hofmann / CAST, who were pulling the strings not like an almighty puppeteer, but as a careful connector and facilitator. It shows how to enable collective actions through the cooperation of actors, who disagree on some things, but join forces for specific purposes.
In her talk "The colonial mess, how can design help?" the designer-activist-researcher Irene Delfanti reported and reflected about her collaborations with NGOs such as the Center for World Indigenous Studies. Irene showed how designers can add agency in such unconventional collaborations. She also reported from the difficulty of being the only designer at the table. She called (more) designers "to populate other fields". Reaching out to and collaborating with partners, who are not the usual clients of designers but are really engaging for social-ecological transformations, can be done in many ways. In the project KAUZ, designers contributed their skills in creating visual narrations, tools and the facilitation of co-creative processes with activists and researchers. In this way, discourses of social-ecological transformation and related topics, became appealing and accessible for adult education, which KAUZ uses as one way of mainstreaming critical and transformative pedagogies. The project managed to get financed by the EU in the line "Adult education" within the ERASMUS+ program, and thereby demonstrates how public funding can be used for transformative work. Get videos, workshops and more via kauz-project.org.
… commoning in the rural …
On Friday, Meike Hollnaicher and Thomas Schäfer presented Farmfluencers, a network of farmers that practise regenerative agriculture. Meike started this as her thesis project in eco-social design, based on the observation that in the midst of the monoculture lands of South Tyrol brave farmers are developing radical alternatives of solidary and sustainable agriculture. But these pioneers are hardly visible and not well-connected among each other. As a daughter of farmers and communication designer, Meike managed to co-create a growing community for shared learning and mutual support, and generated public visibility for it, and thereby also alternative role-models for (young) farmers. Thomas joined the project, strengthening the storytelling as a filmmaker. Learn more on farmfluencers.org and support them. Also, about transformation of/in alpine rural areas are GemSe – A Queer-Feminist Land Experiment. Kat and Rosalie reported from their experiences in founding (and funding) a queer space in the midst of a generally conservative rural area, Carinthia in Austria. They showed how to "smash" capitalism and patriarchy, while cultivating social relations within the traditional village, in which they bought and renovated the only "pub" (Gasthaus). They touched my heart with their humour and radicality, which includes radical tenderness. More on gemse.noblogs.org and in the episode with GemSe of the KAUZpod.
… and the urban:
With the last block we moved to urban commons, starting with Ex-Asilo Filangieri – Ogni Capa è 'nu Tribunale – L'Asilo and its Paradoxes.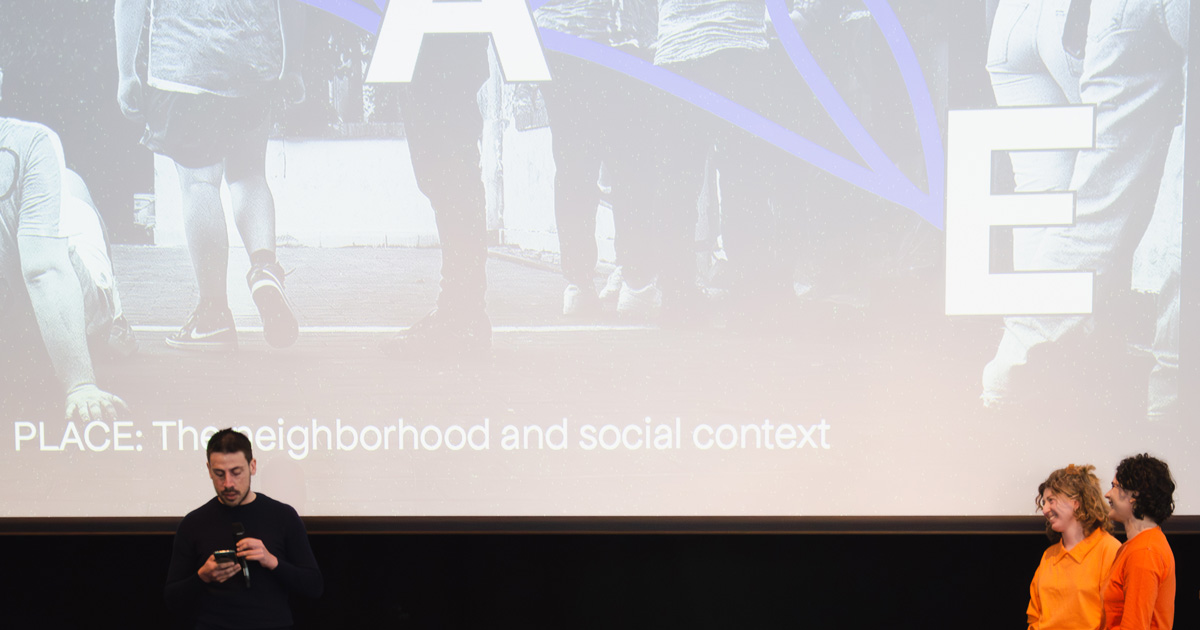 The formerly squatted building in Naples became a self-organised cultural centre, which is officially recognised as a commons by the municipality. Activist Maria Francesca De Tullio is also a researcher in Constitutional Law. Together with others, she managed to get the municipality to adopt a regulation for recognising and supporting commons in the city. The Ex-Asilo is one out of 6 in Naples. Maria shared how this apparently perfect Public-Commons-Partnership, needs to be reclaimed again and again. She and her "comrades" Silvia and Riccardo literally performed their joy and pain in peer-governance and in connecting with the precarious neighbourhood. Recently, the municipality decided to invest a high amount of money into renovating the buildings and infrastructures of the 6 commons. To manage the process they hired La Scuola Opensource from Bari, a trans-disciplinary work cooperative engaging in co-design, care and organizational processes, communication design, making and hacking, teaching/learning and more. Giovanni Abbatepaolo made us laugh and think when telling us about the bumpy experience of collaboration with both, the municipality, who paid them, and the Ex-Asilo Filangieri (and the other commons projects), they needed to collaborate with so that their needs are met. After the initial refusal of the commoners to collaborate, they restarted from zero, and co-designed the whole process together with the commoners (instead of imposing their co-creative method). This showed how designers can work with commoners and at the same time with a public institution, and how they learned how to do this through setbacks, listening and restarting differently. More on lascuolaopensource.xyz and on exasilofilangieri.it.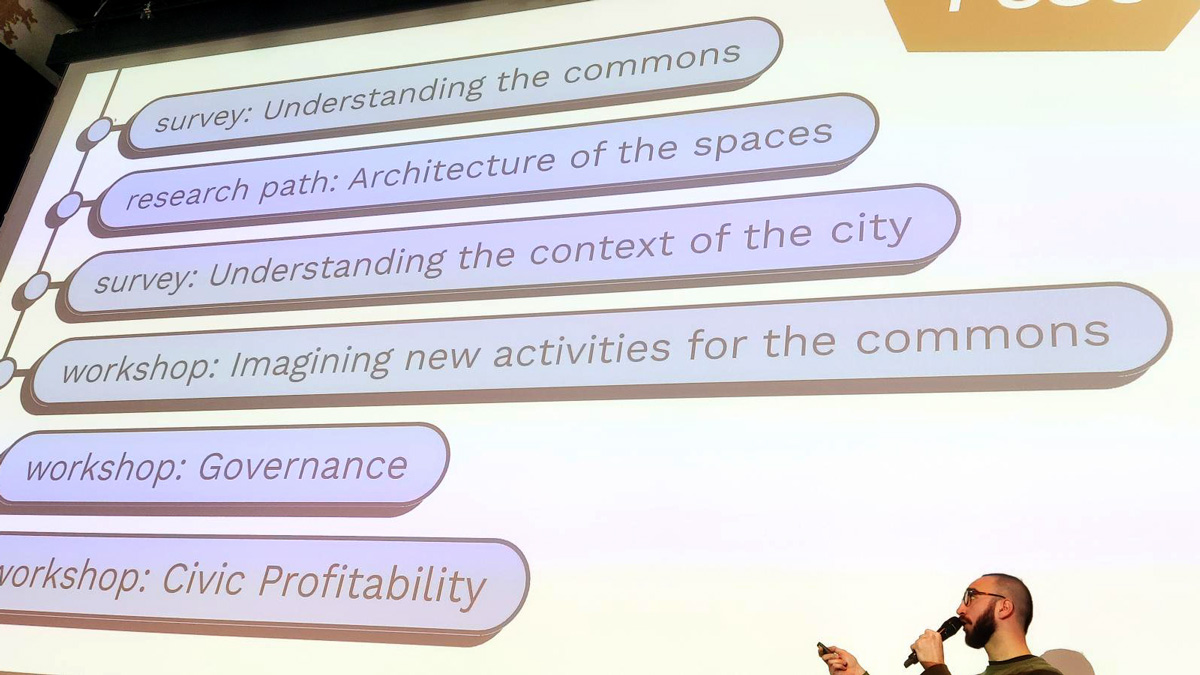 Dark reality check …
It became clearer and clearer in the course of the years, and now is undeniable: By Design OR by Disaster is not any more an option. We have to deal with By Design AND by Disaster. I propose to rename the conference.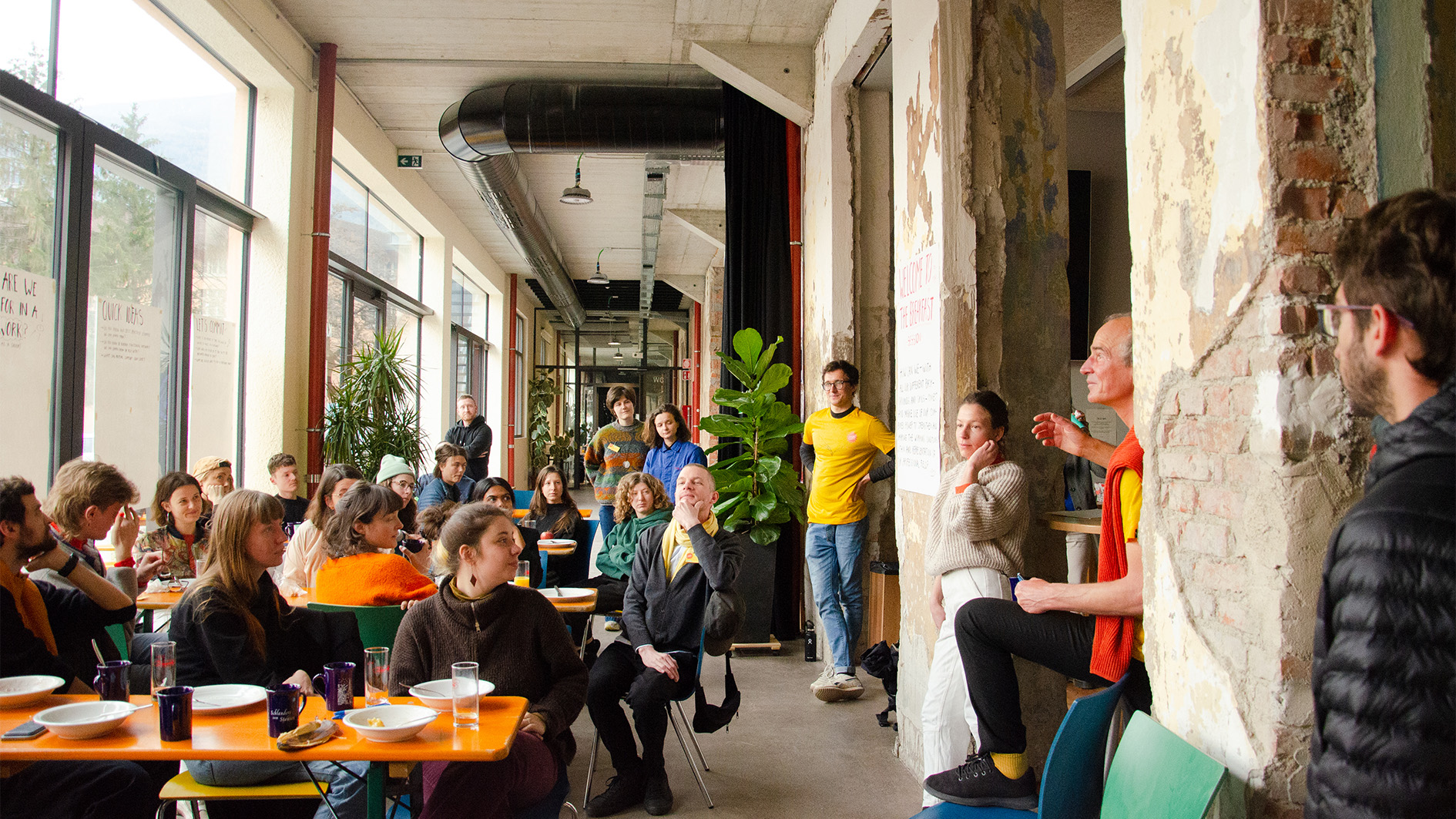 … leading to unionising …
The Saturday program started with the second Transformers United session. The outcome: The initiative for an Trafo Design Camp 2024 – a mélange between climate camp, project incubator and summer school. Living and working together on the projects (some of the) participants bring. This can become the basis for growing union for mutual support, learning and interest representation. Maria Kanzler, graduate of the MA Social Design (Angewandte Vienna) and Simon Barthmuß, graduate of the MA Eco-Social Design (unibz) organised follow-up meetings and drafted this one-pager outlining the core ideas. Write them to join the initiative.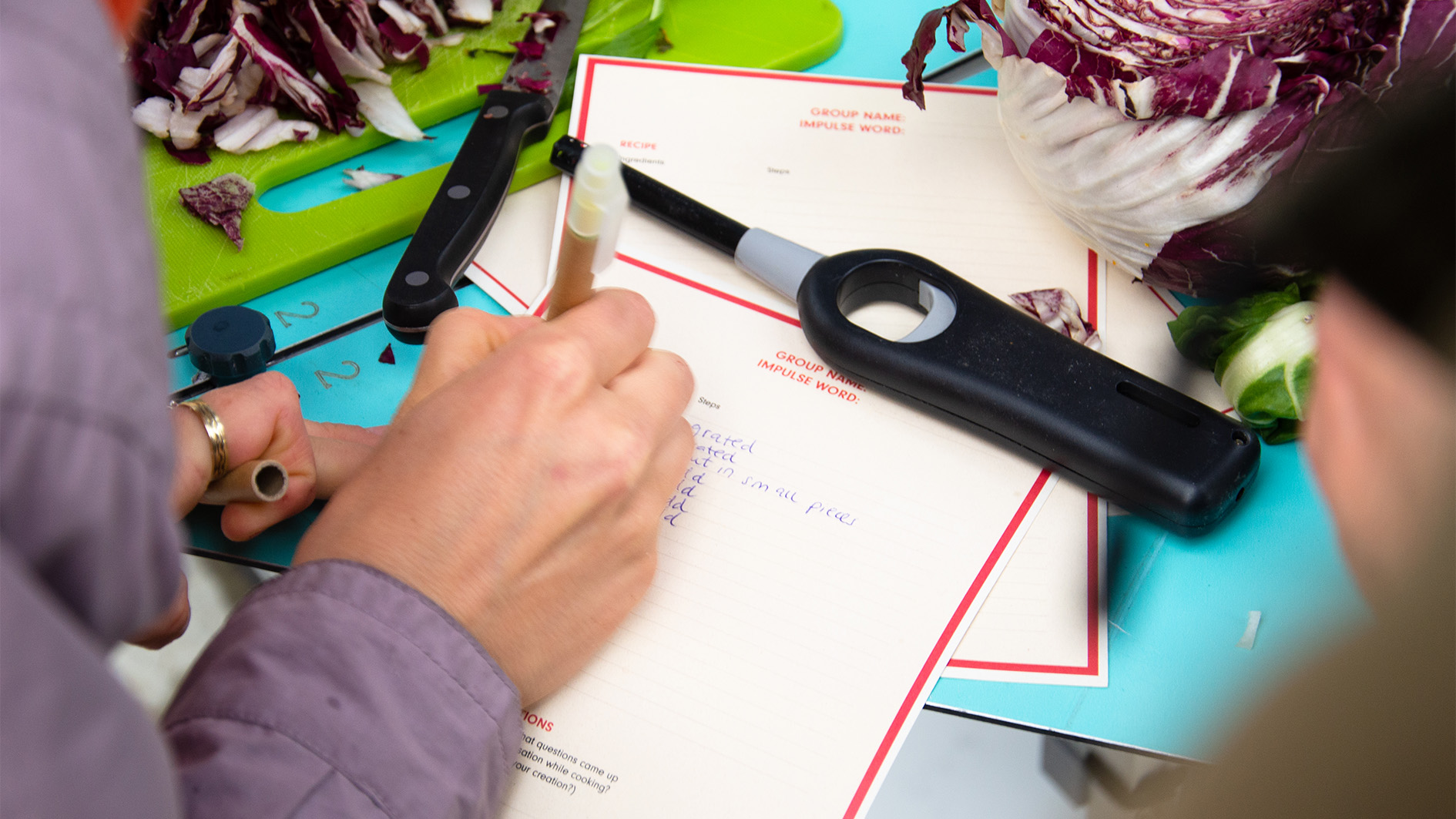 … and walking, smelling and soup together.
After this session, we split in groups for the walks in Obervinschgau. In this remote rural valley is an avant-garde for social-ecological transformations, which evolved over the last 10+ years. In her PhD thesis Carolin Holtkamp described it as a social movement (Bill Moyer). She led the guided tour, "Der Malser Weg / The way of Mals". While Curdin Tones invited to Follow Your Nose – Exploring our Environment by Smelling, and Roland Angerer walked and talked us through the declining village Stilfs-Stelvio, which just received millions from the Italian part of recovery fund (PNRR) and is in the midst of the challenging process of building its future.In the afternoon, we meet for soup at Salina, in the mediaeval village Glurns-Glorenza. The activation of this place is one of the projects of the Citizen Cooperative Obervinschgau, which manages to create more solidary and sustainable forms of production and living in the valley. This creates good work and live, attracting young people and good spirits 🙂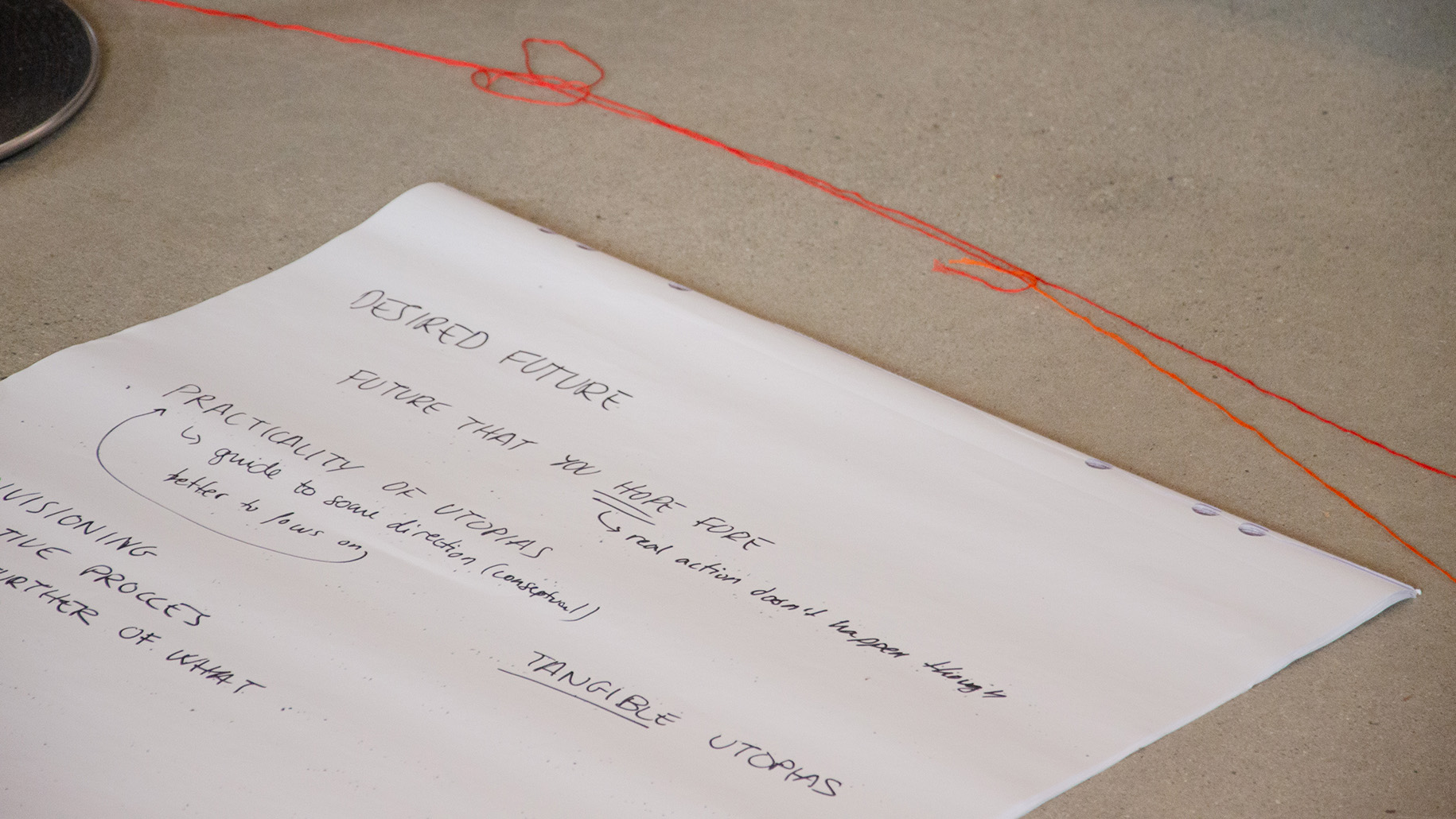 going on …
A lot remains to be said and shown: the many workshops, 7×7 short talks, walks, meals, party, the KAUZ exhibition and the discussion of papers and visual essays in the academic track. Await the book and the online proceedings. If you want to be updated on it, you can subscribe to our Newsletter, keep checking our blog, FB and IG.
»…we require each other in unexpected collaborations and combinations, in hot compost piles.«

Donna Haraway, 2016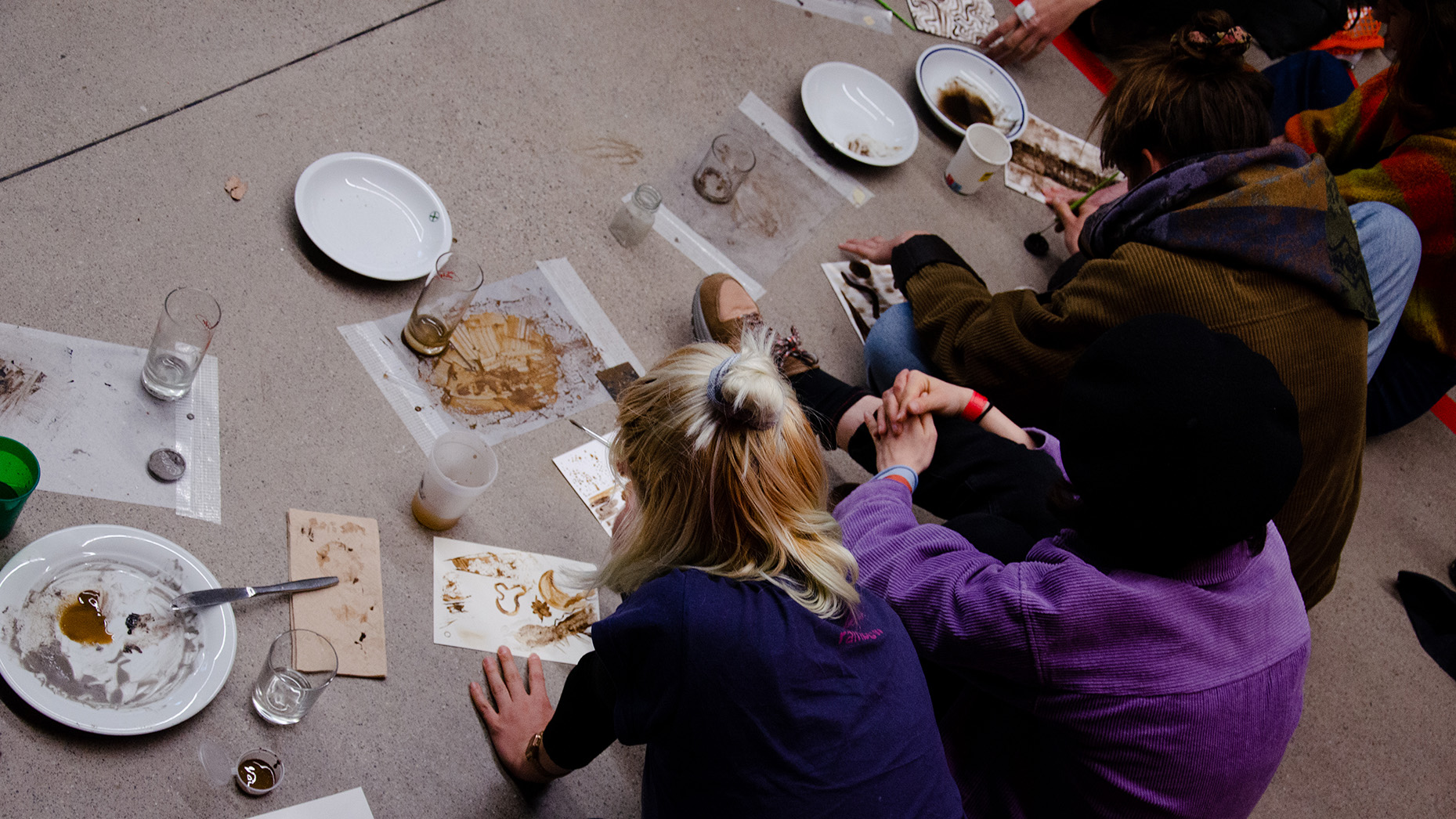 The conference was only possible through the contributions of the organising team of 6 committed students, of Mustapha El Moussaoui managing the academic track supported by Ingrid Kofler, Secil Ugur Yavuz and Sonia Matos, of the Universities' event manager Massimo Eccli and his collaborators, and many helping hands, heads and hearts.