The textiles industry is one the most polluting realities on our planet infamous its mass-production of cheap clothing and unethical labor practices. This year's design and production course we decided to explore and share a more positive side of textiles with innovative ways to rescue materials, do-it-yourself production and (re)considering the value of making.
With this page we provide additional information to the 24/7 window presentation at the BITZ fablab (see below). The content is related to the "design and production" course which is part of the Eco-Social Design master at unibz. Feel very welcome to our exhibition at this year's BIOLIFE trade show (3 – 6 November 2022) at the FieraMesse in Bolzano. You can read more the showcased student projects at portfolio.dsgn.unibz.it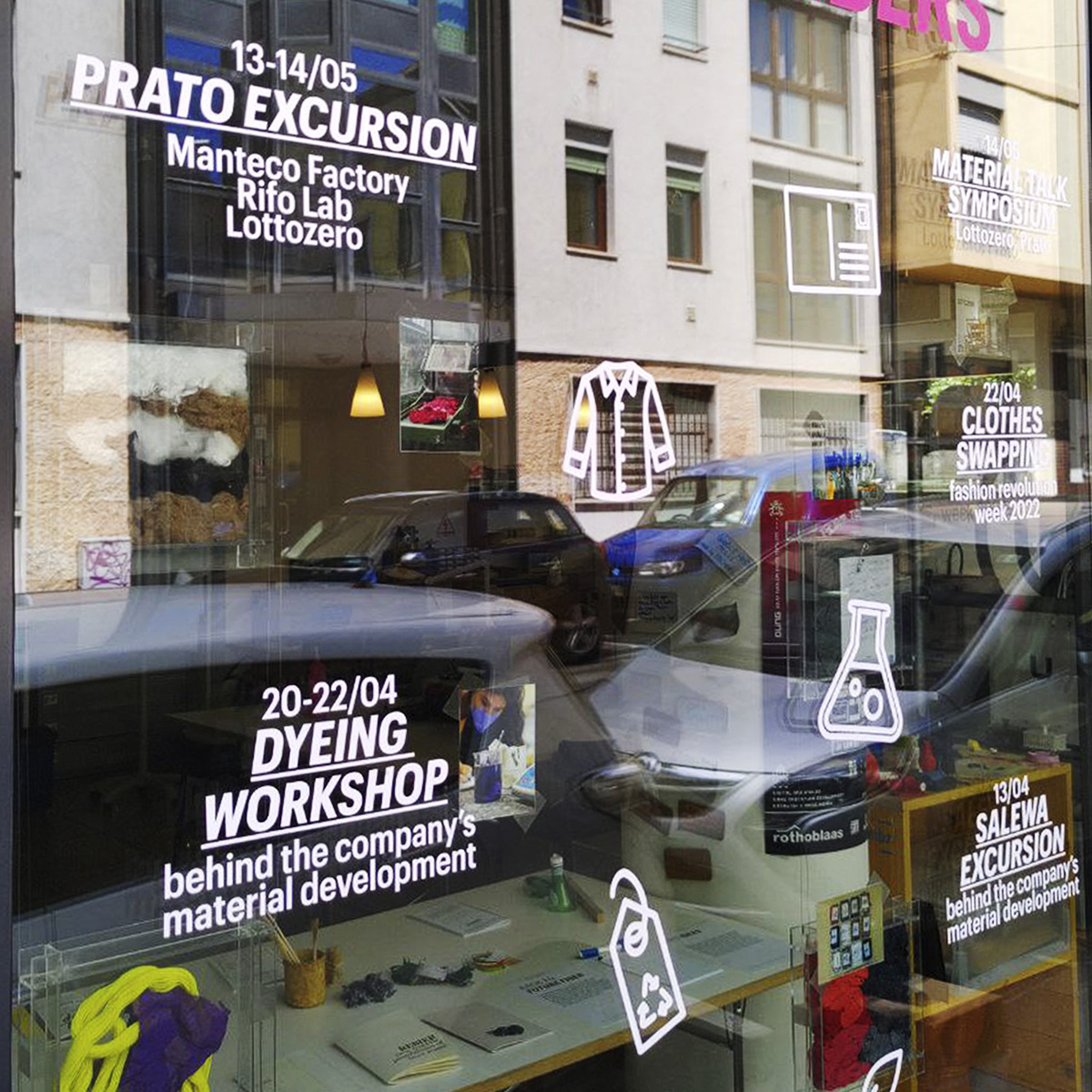 PRATO EXCURSION
May 13–14th: We took the train to Prato to get a closer look (and touch) at the textile industry. Prato has over 3000 companies working in the field of textile development, distribution and reuse. We enjoyed an impressive factory tour at Manteco learning about their innovative ways recycling and coloring (wool) fibers without dyeing and browsed through their their textile archive documenting more than 80 years of fabric developments. The factory tour was followed by a visit at Rifo Lab, an Italian startup where Niccolò (founder) explained us all about their efforts in bringing different stakeholders together to support circularity in textiles and fashion. At Lottozero Arianna Morodor (co-founder) introduced us to their textile laboratory, residencies and educational offers. Students from the MADE program in Siracusa shared the textile projects they are currently doing at Lottozero.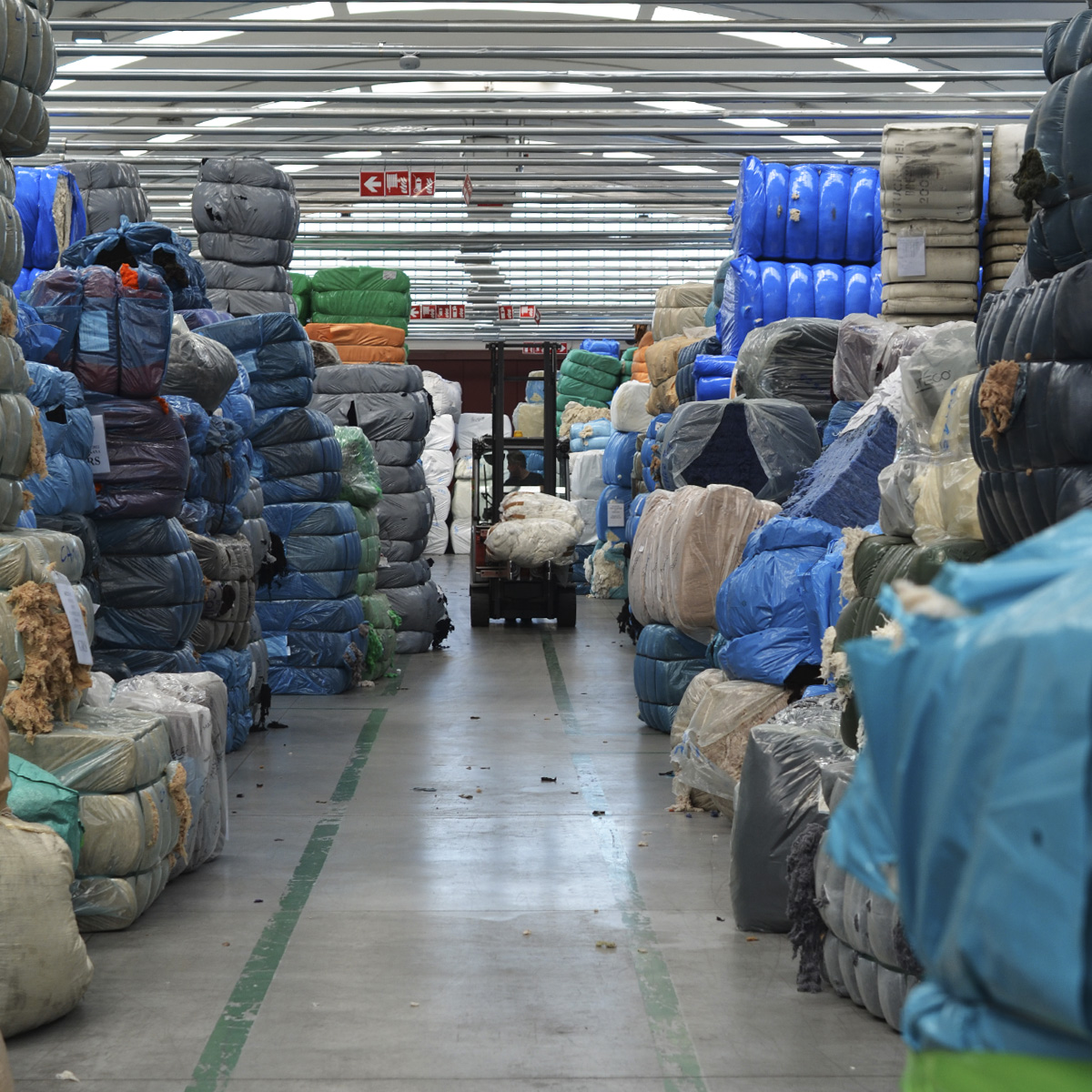 MATERIAL TALKS SYMPOSIUM
May 14th: Together with Arianna Moroder (Lottozero) we invited Nienke Hoogvliet (Studio Nienke Hoogvliet, The Hague), Sara Diaz Rodriguez (Studio HILO, Berlin) and Lara Sohreh Wernert (13RUGS, Geretsried). This Material Talks edition, we want to show a more positive side of textiles dedicated to projects with rescued materials, an open source approach to production, and the (re)consideration of the value of making. We recorded the online symposium, so you can still enjoy the online lectures (see below).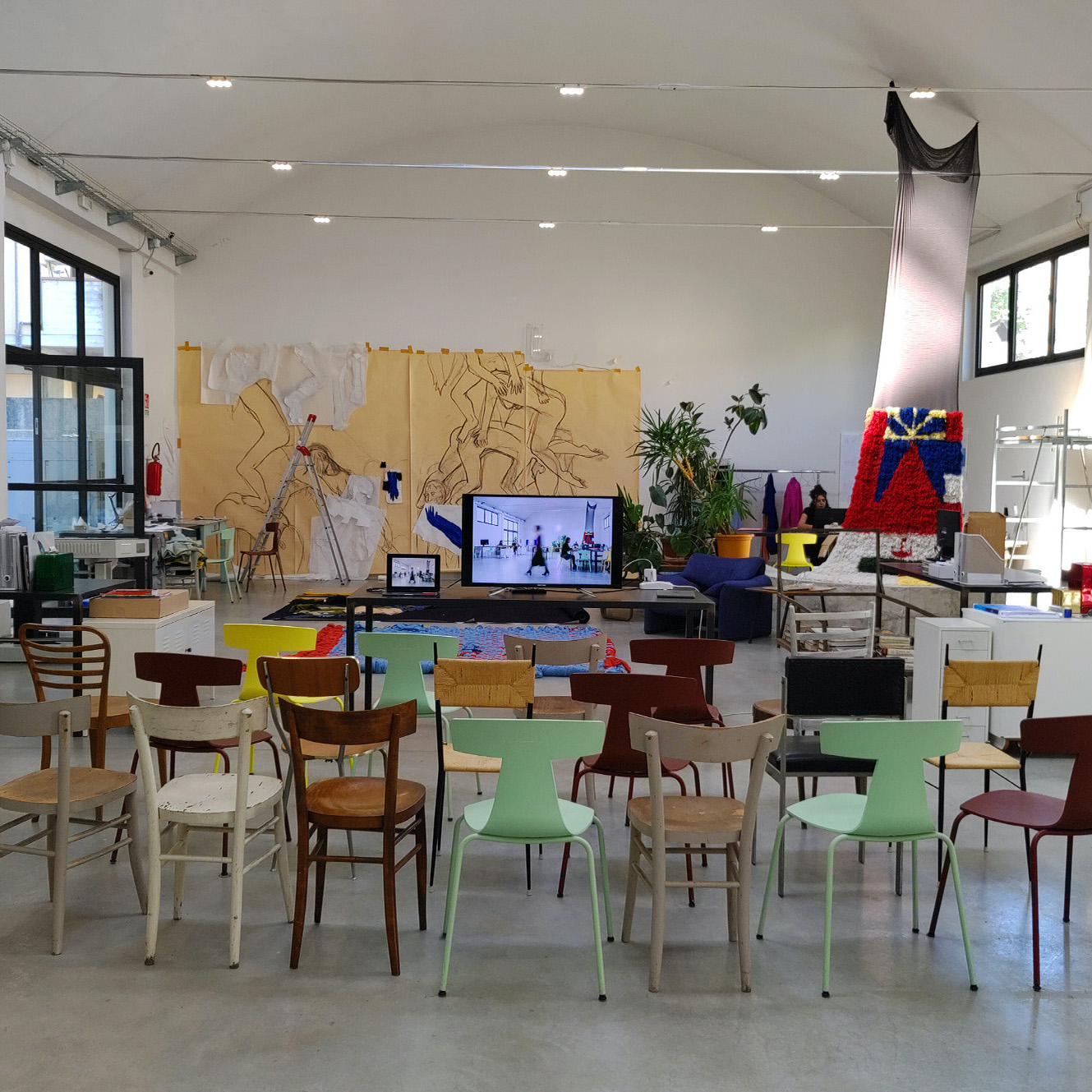 Video: Material Talks – Future Fibers (online symposium)
CLOTHES SWAPPING
April 22nd: Students contribute to this year's Fashion Revolution Week with a clothes swapping event. Fashion Revolution Week is an annual campaign bringing together the world's largest fashion activism movement for seven days of action surrounding the anniversary of the Rana Plaza factory collapse on 24th April 2013. During Fashion Revolution Week, we remember the lives lost and demand that no one should die for fashion. You can read more about the Fashion Revolution initiative at fashionrevolution.org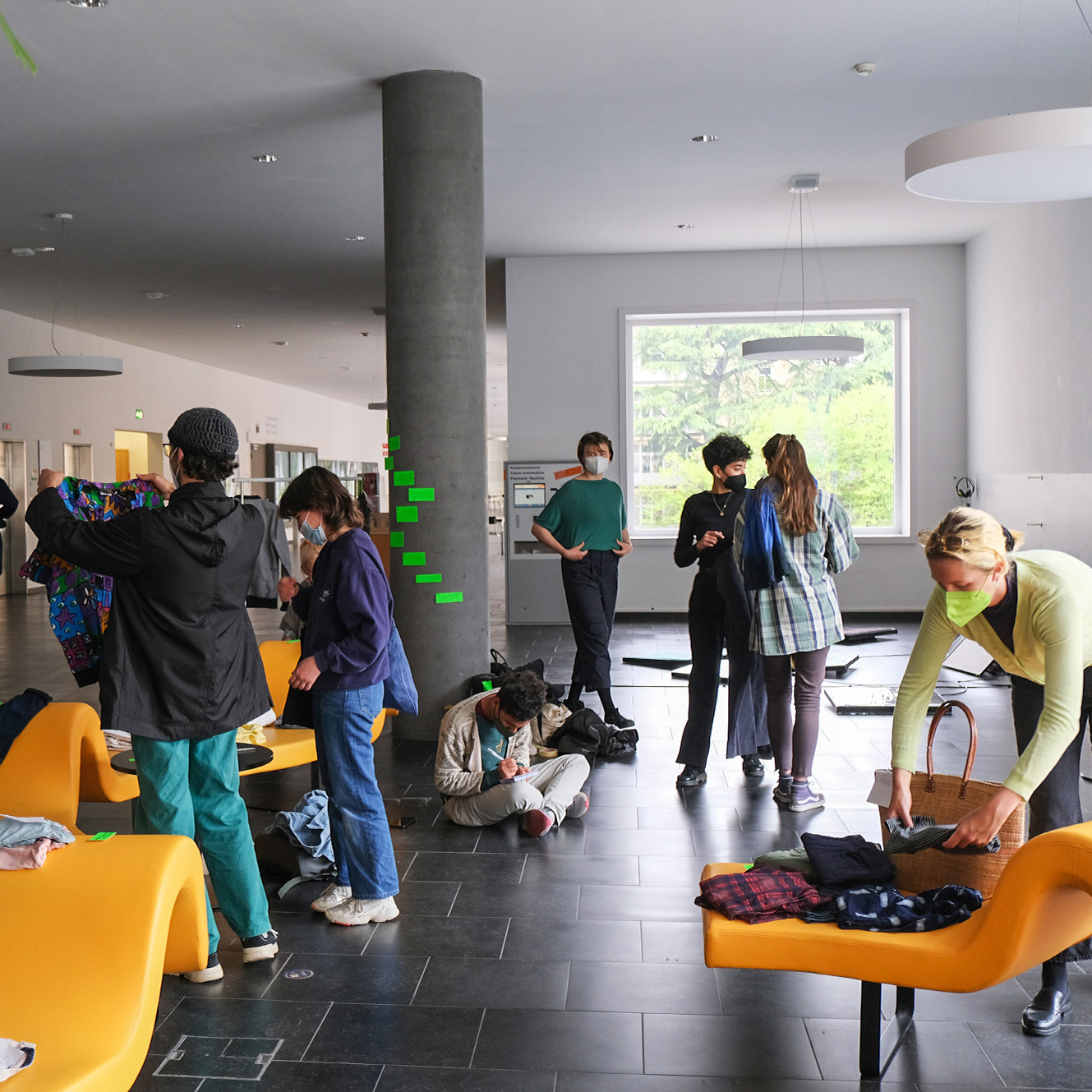 DYEING WORKSHOP
April 20–22nd: We invited Joachim Unterfrauner, textile printing expert at the BURG university in Germany, for a hands-on workshop on color dyeing fibers and fabrics. With the help of the necessary laboratory equipment and dyeing journal we learned how to work with (and the differences) in working with low-impact reactive dyes, acid dyes and natural dyes.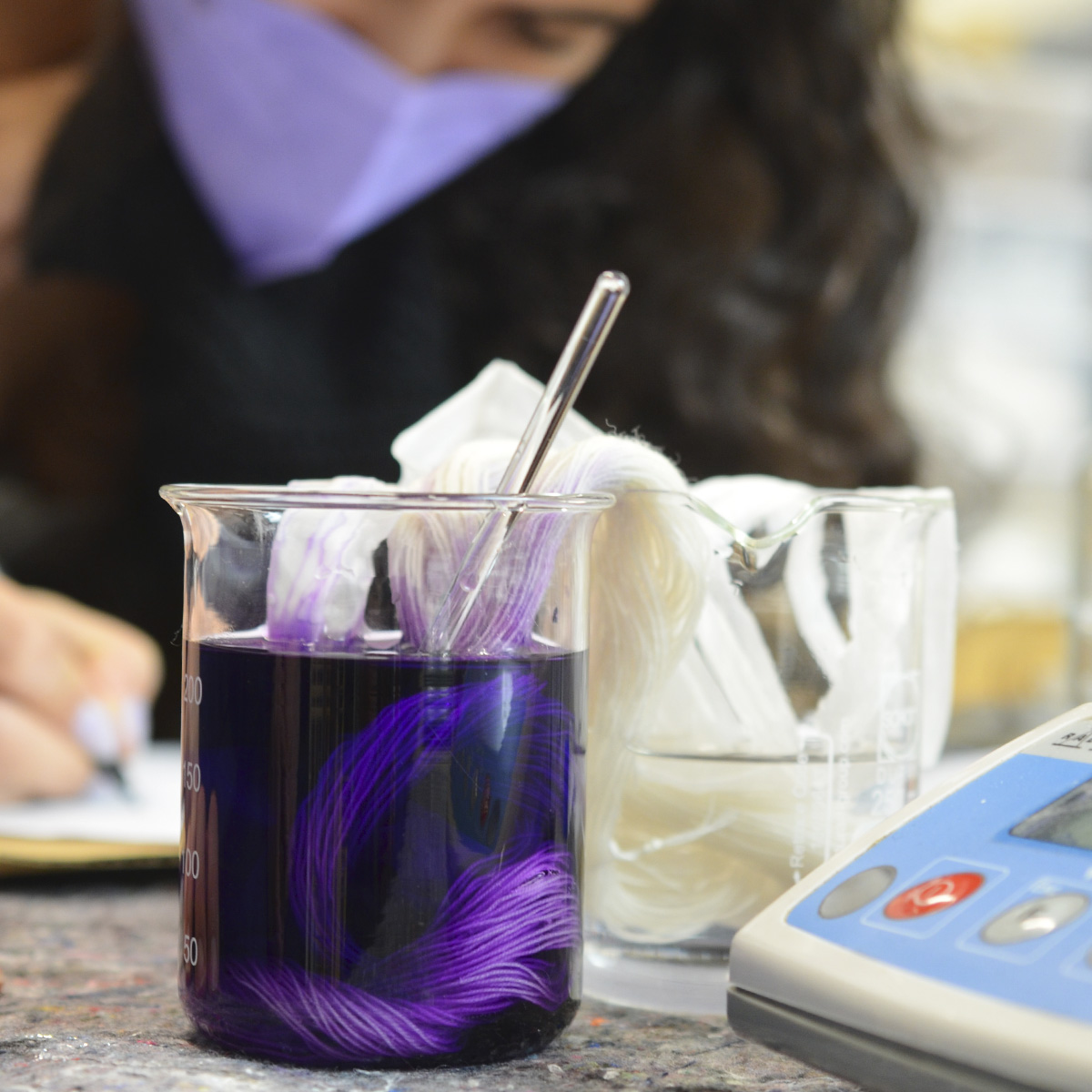 SALEWA EXCURSION
April 13th: Christine (innovation and special projects management) gave us an overview of the materials and production context of creating Salewa's clothing collections. Annalena (textile engineering intern) introduced us to her research on improving the recyclability of outdoor garments.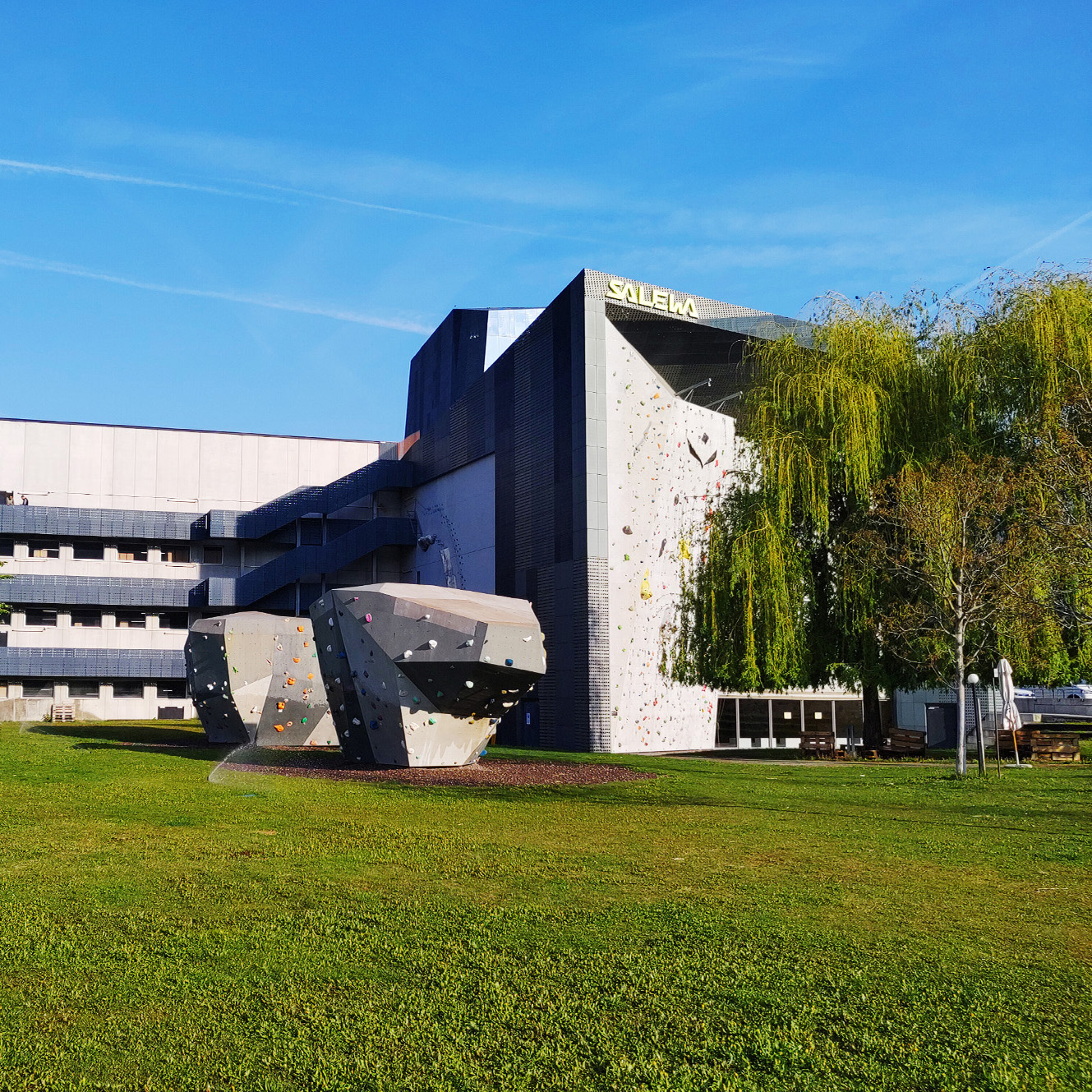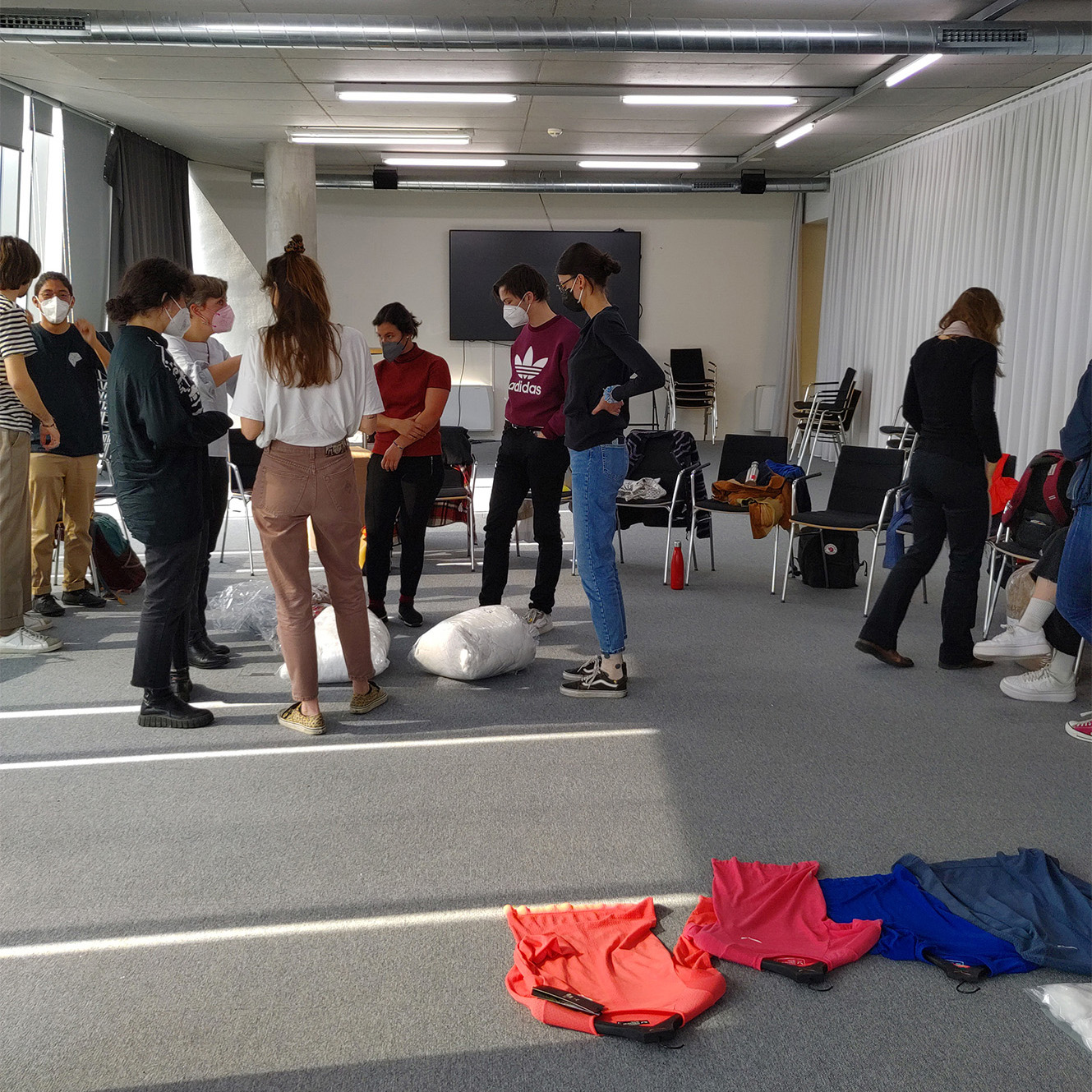 HEMP LECTURE
April 6th: Valentine Troi (troi.composite components, Austria) is exploring hemp fiber-based materials in the fields of textile design and composite solutions. During an online lecture she shared her experiences in processing hemp fibers towards everyday applications.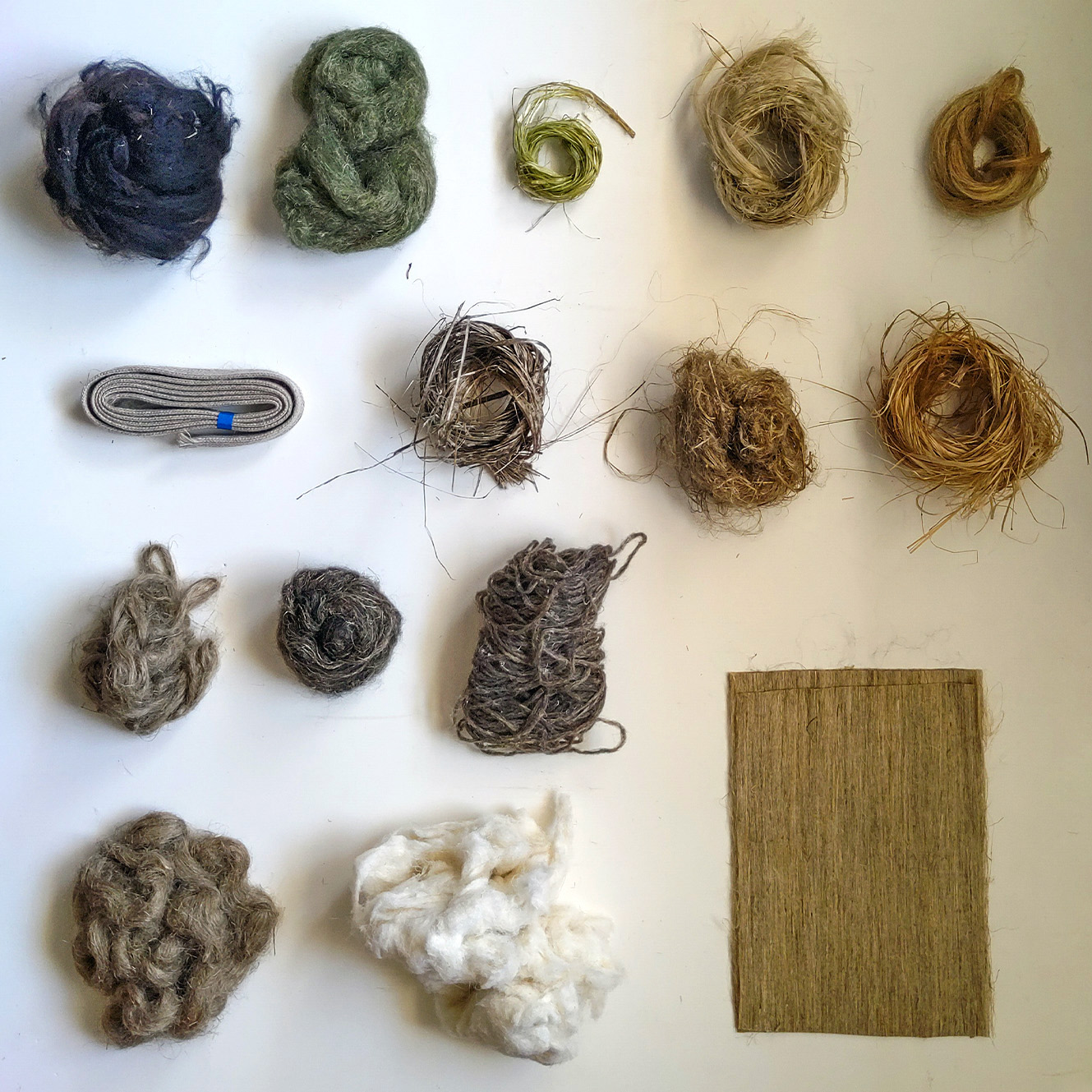 TEXTILE FESTIVAL
March 25-27th: We visited this year's international Textile Festival which brought together regional manufacturers and international exhibitors of textile crafts. Besides felting, knitting and weaving also the traditional process of blue printing fabrics was demonstrated at the historical Mareccio castle.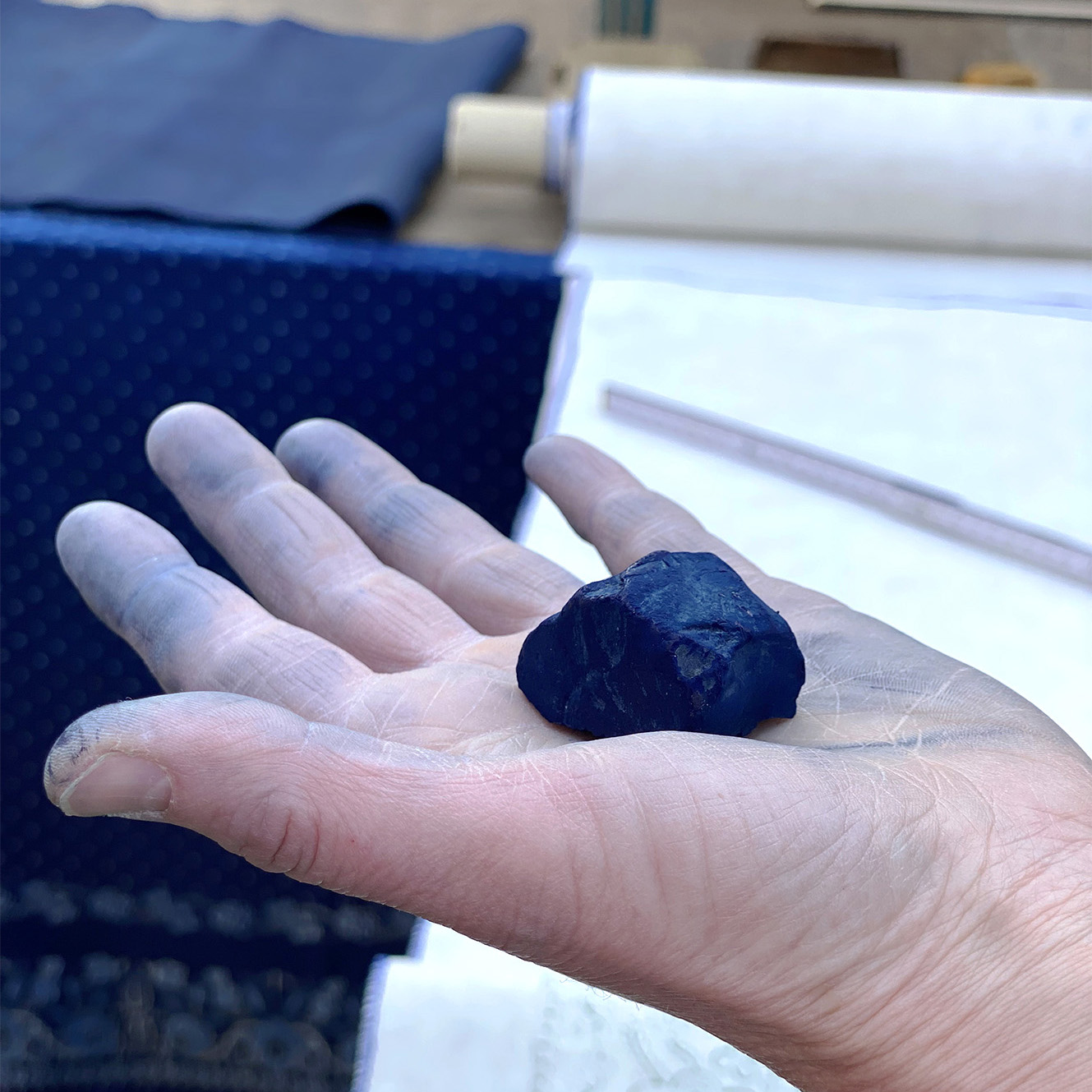 DIY MINI LOOM
March 23rd: With the help of the BITZ fablab we could laser-cut our own mini frame loom made of wood and cardboard based materials. With the mini frame loom it is possible to make small woven samples and prototypes yourself. Get one yourself? You can download the digital file at instructables and laser-cut it at your local fablab.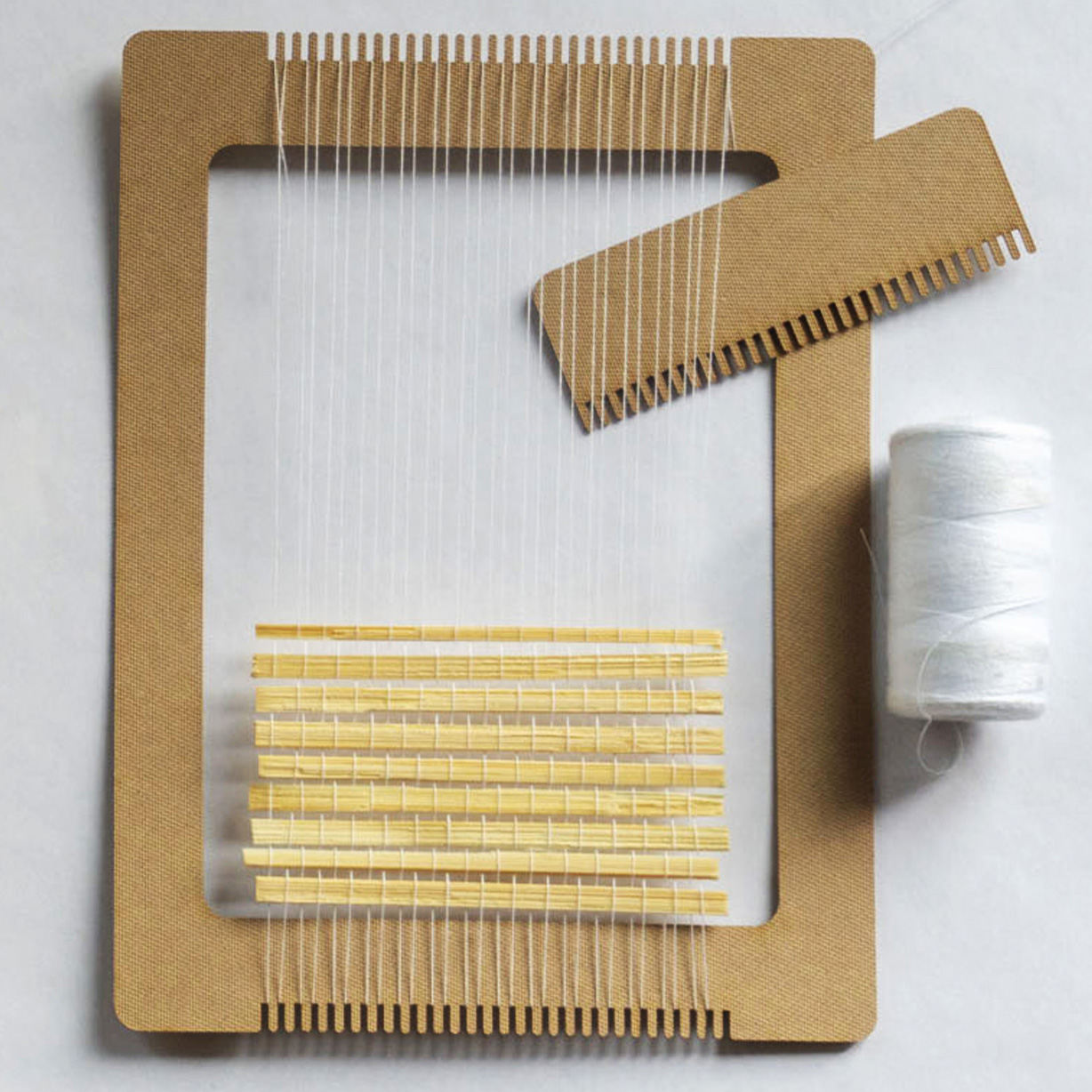 MORE INFORMATION
Course participants: Laura Bordini, Cecilia Barbero, Lisa Bachmann, Virginia Professione, Maiella di Donato, Chiara Simpson, Mollie Edge, Jakob Kaufmann, Aron Lorincz, Rebeka Csiby-Gindele, Giulia Fabro, Alberto Cappelina, Marina Piva, Valentina Cemin, Marco Ciacci, Guillermo Mondelli, Nicole Faiella and Rodrigo Medina.

To see the individual project outcomes of our bachelor and master students during this semester, please visit the university's online showcase at portfolio.dsgn.unibz.it. For more information or requests, feel free to contact Aart van Bezooijen (course lecturer) or Eva Bauer (material library).
CREDITS
Many thanks to all these people for supporting our bachelor and master students of the Faculty of Design and Art:
Mattia Trovato, Nicollò Cipriani, Lara Sohreh Wernert, Nienke Hoogvliet, Sara Diaz Rodriguez, Arianna Moroder, Joachim Unterfrauner, Curzio Castellan, Matthias Pötz, Luigimaria Borruso, Fabio Valentinuzzi, Christine Ladstätter, Annalena Kress, Valentina Troi, Georg Thaler, Werner Schönthaler, Richard Vill, Kathrin Kofler, Uwe Federer and last but not least Eva Bauer.
Photo: Colored wool scraps (Aart van Bezooijen)