‪At this year's Sustainability Days in South Tyrol (see offsite events) we are contributing with an inspiring materials exhibition and hands-on workshop focused on bio-based materials.‬
We are showcasing some of our favorite bio-based samples from the material library, experiments with hemp-lime bio composites, recipes for do-it-yourself materials from the BITZ fablab, and mycelium-based design panels to improve interior acoustics. All this comes together with a mind relieving movie and selected books on the beauty of bio-based materials inspiring a more sustainable future. Please see more details about the exhibition and workshop below.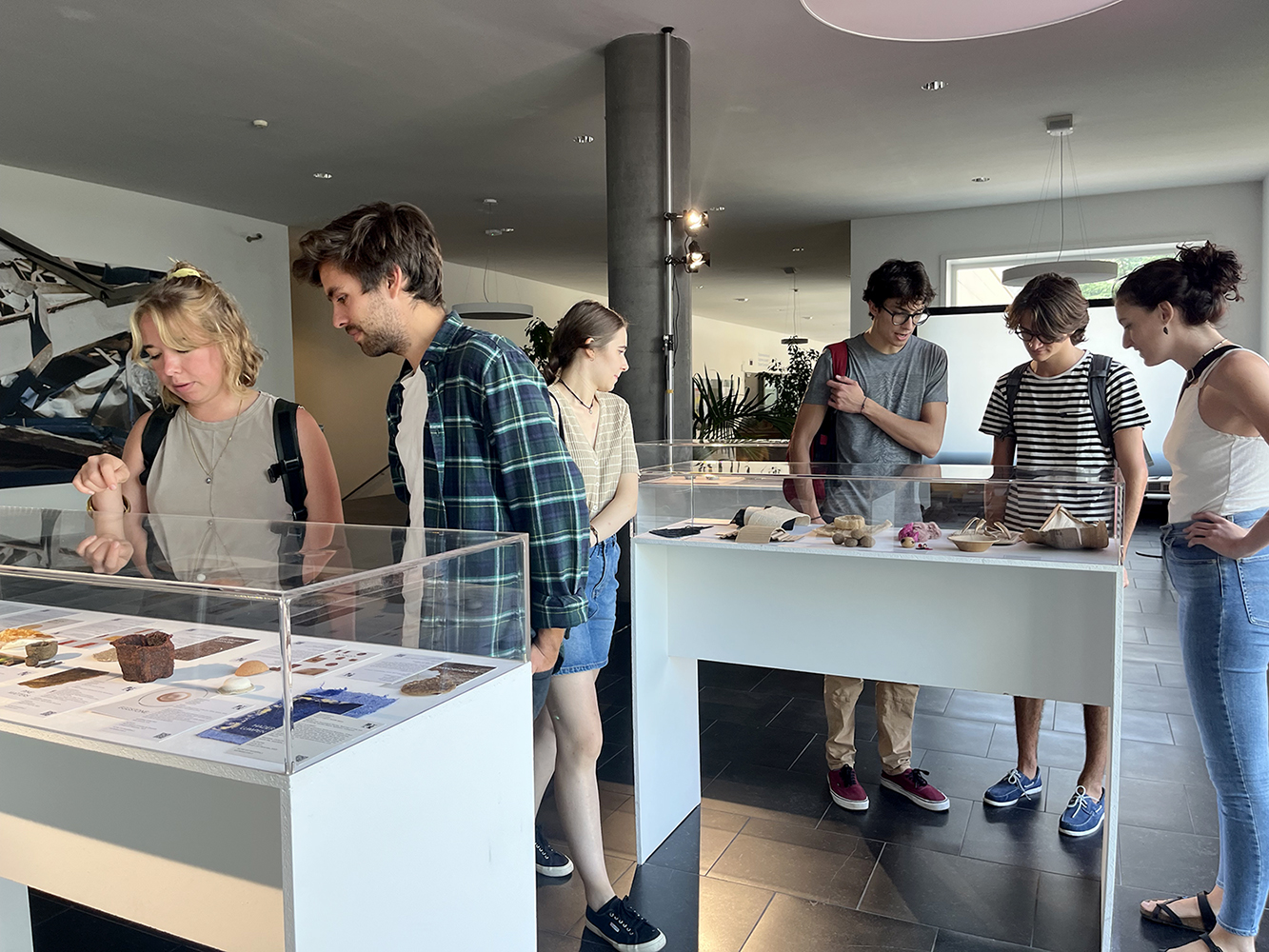 Public Exhibition (first floor)
From Wednesday 7.9. to Friday 9.9.
Daily from 9:00 am – 6:00 pm
Look and feel of bio-based materials for the future of art and design.
Grow-It-Yourself Workshop (please register)
Thursday 8.9. from 6:00 pm
Duration: 45 minutes
Hands-on workshop to make/grow your own mycelium-based object.
Maximum number of people: 20
Registrations: (closed)
Location
Free University of Bozen-Bolzano
Faculty of Design and Art
Universitätsplatz 1 / piazza Università, 1
(first floor)
Follow us at
instagram.com/material_crush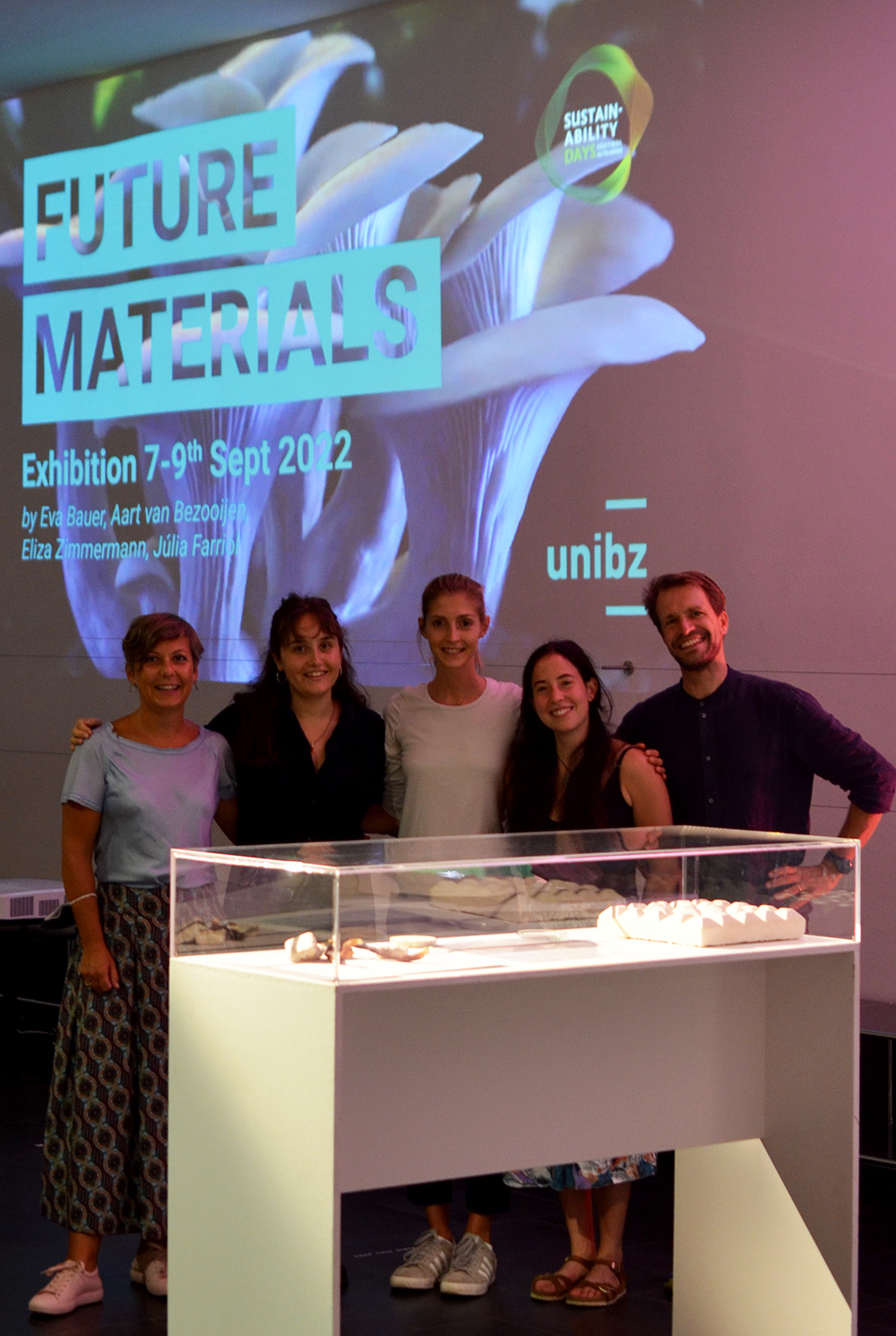 Organized by: Aart van Bezooijen (Professor of Material Driven Design), Eva Bauer (Head of Material Library) and the material scouts (Eliza and Júlia). Workshop contribution by Katharina Querbach.
More Media: