By Design or by Disaster Talk
Wednesday, 28. November 2018, 18:30
unibz, room F 0.03
An incitement to radical creativity
UTOPIA TOOLBOX is an international art project of people from various professional fields that provides ideas for a conscious designing of a challenging future.
How do we really want to live, as individuals, in society? Creativity here is considered as the most precious resource of man, probably the only one to help us solve our present global crises.
The collective acts and reacts with open and expanded forms of art in many fields of social life. Society is our studio. We work internationally, our center is located in the former generator hall in the city of Augsburg, Germany. The lecture will share how it all came, how it became like it is now, and a couple of concrete projects from the list below:
Opendot, a project against loneliness in cities, Augsburg, 2018, opendot.co
nur 1, concept for a radically different supermarket, work in progress
Uni of Glass, work in progress
Design for an architectural emergency case, Augsburg 2015 – 2018
Urban Nomad, comment on a future life form, Augsburg, 2018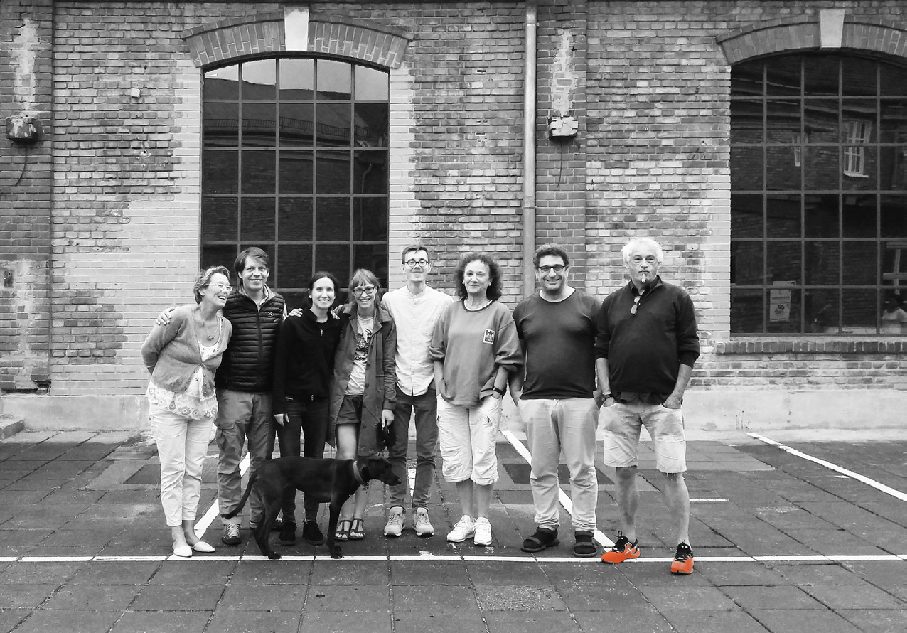 Juliane Stiegele is an artist living in Augsburg, Germany. In 2010 she founded UTOPIA TOOLBOX ®, an art and design collective with an international cooperation network for designing the space between people – artistic, architectural, social, economic, political. 'Society is our studio'. Since 2010 she works exclusively in this project. She has taught since 2006 as Visiting Professor at Shih University, Taipei, Taiwan, the Taipei National University of the Arts, as well as Aalto University, Helsinki. From 2008-10 she has been contract professor at the Free University Bolzano, and from 1998-2006 she held teaching assignments at the Bauhaus Universität Weimar, the Yildiz University, Istanbul, the Universität Augsburg. Her groups exhibitions include, Treasure Hill Gallery Taipei, Micro Utopias, 2016. A hole in the Universe, Kerava Art Museum, Finland, 2011. Photo Speaks, Go Eun Museum, Pusan, Korea, 2009. Restless, Museum of Contemporary Art Shanghai, 2006. In Practice, Sculpture Center, New York, 2004. International Installation Art Festival, Kaohsiung, Taiwan, 2003.
Intervention and Actions include: Crosswalk, with Nick Tobier, San Francisco, USA 2017, Marvelous Guests, with Nick Tobier, Grand Rapids, USA 2011. The Catastrophe Institute, IASKA International Art Space, Australia, 2006. Constellations, Stadthaus Ulm, with the European Music Project, 2009. Void, intervention, Moritzkirche Augsburg, 2007.
Awards include: Krasner-Pollock annual grant, NY 2003, Artheon award 2008, RedDot Award 2017 communication design, RedDot Award 2018, product design
Her publications include: UTOPIA TOOLBOX.1 German, English, Mandarin editions, 2013 -2018, Void:, Nürnberg 2009. Basislager drei, Meiningen 2006. Expect the Unexpected, Augsburg 2004.
3 recommended readings: 
Sussman, R., Gifford, R., and Abrahamse, W. Social Mobilization: How to Encourage Action on Climate Change. 2016
Pfarr, Nicki Behavioral Economics. Applying Behavioral Economics and Cognitive Psychology To The Design Process. 2012
Samson, A. (Ed.) The Behavioral Economics Guide 2018 (with an Introduction by Robert Cialdini). 2018