!EVENT TAKES PLACE UPCOMING MONDAY!
March 2nd, 4.30 pm, F0.03

Dear students, researchers and professors,

This semester start our Faculty introduces a new event designed to foster reflections and discussion for the semester (and beyond). The Semester Inaugural Talks (SI-t), in the future integrated with Semester Inaugural workshop/s, will accompany each semester start and revolve around changing themes.

As such, we are glad to announce the first Semester Inaugural Talk:  
SI-t | Summer Term 2020
The Value of Plastic
March 2nd 2020 
H. 16.30 (just after the project consultations)
F0.03

Speakers:
– Raphael Volkmer (a graduate of our Faculty), designer, 
Precious Plastic Vienna.
– Alberto Anzellotti, shredder engineer, Precious Plastic Eindhoven
– Pietro Ceciarini, Founder of BackBo, part of the Precious Plastic network and researcher in engineering, Università di Bologna, 

In the first hour, the speakers will provide inputs, info and questions in relation to their projects and researches. A collective discussion about the Value of Plastic will follow. It would be great if you can join the discussion by making reference to your projects and your researches.
Looking forward to your participation!

For the SI-t team
Alvise Mattozzi
Jennifer Schubert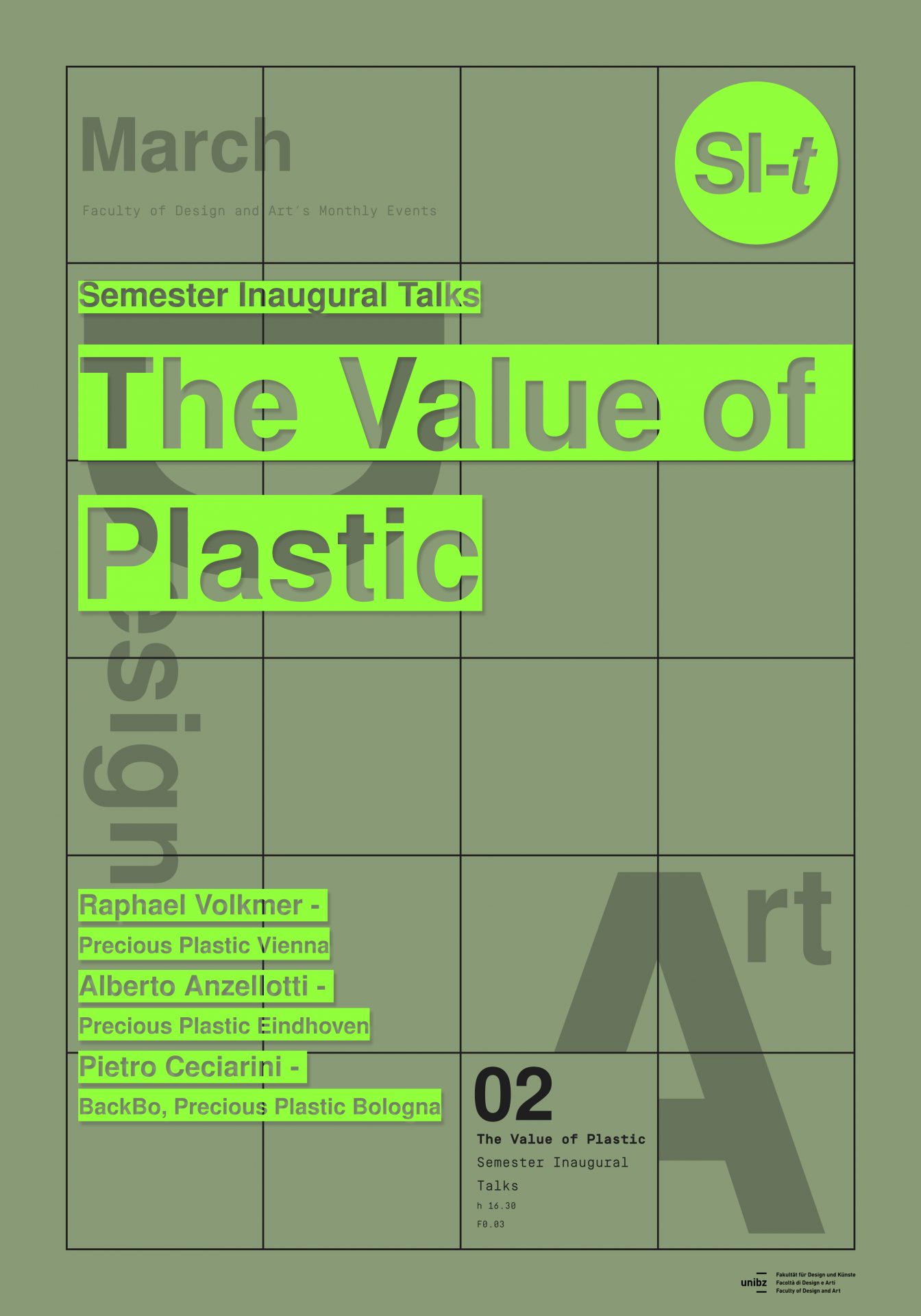 Poster Design by Angelica Cianflone