This year's conference is located at BASIS
, Schlanders/Silandro (in the <3 of the Vinschgau Valley)
Nestled within the idyllic Vinschgau/Val Venosta valley,
BASIS
is found
in the comune of Schlanders/Silandro,
roughly 50km west of Bozen/Bolzano
・・・・・・・
Drusus-Kaserne/Caserma Druso, Kortscher Straße 97/Via Corzes 97, 39028 Schlanders/Silandro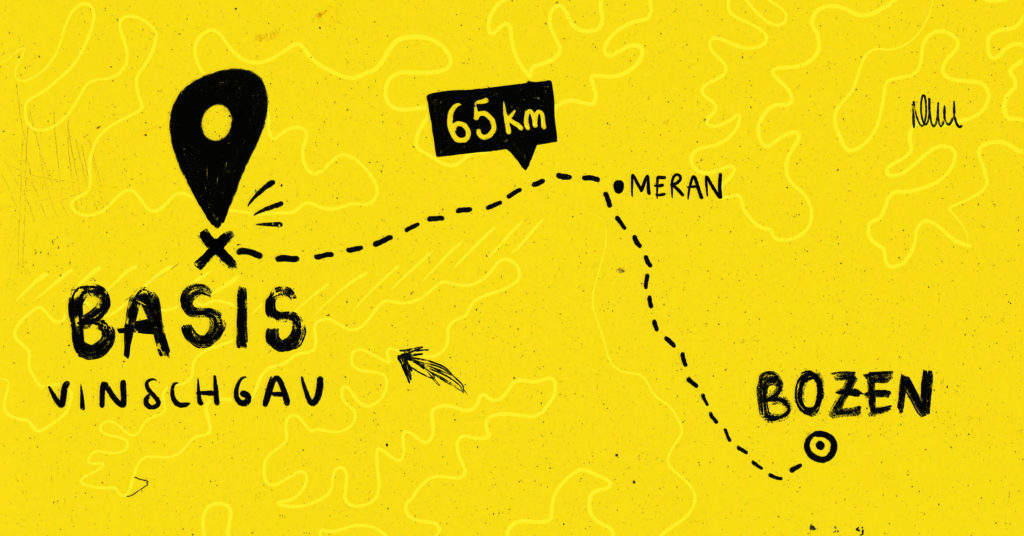 TRAIN & BUS
BICYCLE CRITICAL MASS
CAR(SHARING)
TRAIN & BUS
BASIS is easily accessible from the Schlanders/Silandro train station and with the local transit system.
Travelling to Schlanders/Silandro from Bolzano? We suggest taking 
this Route
BICYCLE CRITICAL MASS
CAR(SHARING)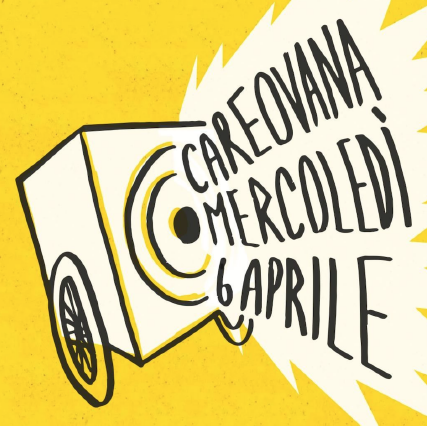 April 6th
12:00-14:00
MUSICAL PICNIC + BICYCLE WORKSHOP
Bring some food and good vibes for our planned picnic at the Talfer Skatepark & you'll have the chance to get your bicycle checked and some help to set it up, while enjoying a DJ set
14:00-15:00 
CRITICAL MASS + CYCLING DJ SET
Join us on this musical critical mass, on mixed paths (streets and bike lanes) toward the periphery of Bozen (Alperia tower) DO NOT FORGET YOUR HELMET!
15:00-19:00 
CAREOVANA GOES TO BASIS
Keep cycling with us if you want to join the Radical Care conference
~19:00 
ARRIVAL & CHECK-IN AT BASIS
Reminder: bring your own dinner or purchase something in Schalnders/Silandro
Staying Overnight
at BASIS
For

5€/night per individual,
BASIS provides space for indoor camping (just like camping, but indoors & with no tent)
☞

YOU PROVIDE

☜


sleeping bag, sleeping mat, & personal items/clothing
(cup, plate & cutlery for breakfast would be great too!)
☞

BASIS PROVIDES

☜




heated rooms for community

indoor camping

, toilets, & showers (and lots of cool vibes)
*available for 2-3 nights with earliest arrival of 18:00 on April 6, 2022
Other Accommodation
in Schlanders/Silandro
We suggest that those interested in staying overnight at a different accommodation should contact the Goldene Rose Hotel, located near BASIS

*please contact the Goldene Rose
here
if you are interested in this option